Est.2009
HOMEWARD BOUND IN THE HEARTLAND ANIMAL RESCUE
A 501c3 nonprofit organization
Our mission is to rescue animals in need, provide assistance to people in need, and educate our community on the needs of animals, so they can remain Safe at Home.
Adopt an Pet
Make a Donation
About Us
About Our Rescue
We are a small group of rescuers in the Omaha area.
Special people volunteer to show their love and dedication to helping these animals.
Our animals find a temporary loving home with our foster parents while awaiting furever families.
We rescue animals that have found themselves in difficult situations by no fault of their own.
Health, age, or breed does not matter to us. We don't discriminate.
We raise public awareness through community education of the homeless animals and the benefits of adopting an animal in need.
Our rescued animals are examined, vaccinated, and spayed/neutered before they are placed in carefully screened homes.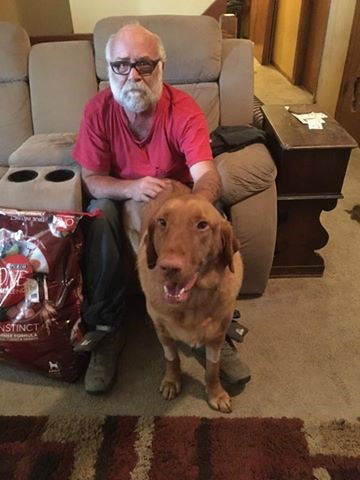 Biscuit's surgery went great! He has gone home and is recovering nicely. Thank you all for the prayers and donations sent our way to help him have the help that he needed. Biscuit loves you and thanks you!
Rescuing Animals
HBITH rescues homeless cats, and dogs from local animal shelters, local residents who cannot care for their pets, and strays in need of help.
Spay & Neuter
HBITH promotes spay & neuter for all animals in our rescue. We support low-income, and elderly residents in our community by offering spay/neuter services. We also support TNVR (Trap, Neuter, Vaccinate, Return) in our area.
Finding A Home
When an animal is ready to be placed, HBITH thoroughly reviews the presumptive foster, or adopter before an animal leaves the rescue. Due to any reason, HBITH will always bring the animal back in their rescue if needed.
$35 Saves a Life
Homeward Bound in the Heartland (Omaha Metro Area) is in dire need of donations (monetary, cat food, cat litter). Our rescue has taken in a record number of homeless and abandoned animals. Our vet bills have been very high. Even though we are in need of donations, we simply could not turn our backs on these animals. We would appreciate any size monetary donation or animal supply donation. If you wish to make a monetary donation that will be used to pay our veterinary costs, please click on the link below.
Adopt & Foster
Our volunteer foster homes get to know their fostered animals well and understand their personalities allowing us to make great matches between people and pets!
Let us know about your family situation, current pets and the type of pet you are looking for and we can guide you to animals that would be a great match.