Get Involved
Upcoming Events
URGENT: WE NEED YOUR HELP!!!
We are having a HUGE Fundraiser garage sale for the animals for our medical bill's and pet food.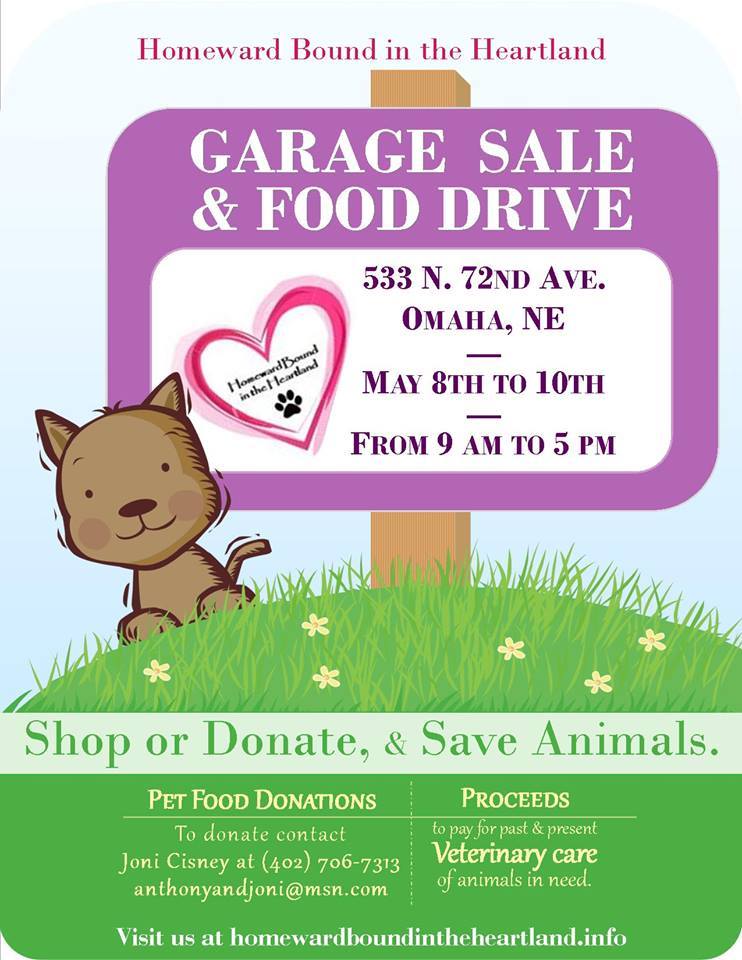 We are still looking for people to volunteer there time to help set up and also need people to help with Thursday, Friday & Saturday during the day! from 9 am to 5 pm (4 storage units worth of items and furniture) if you can help please e-mail info@homewardboundintheheartland.info or call 402-706-7313 thanks in advance for any and all help you can provide..